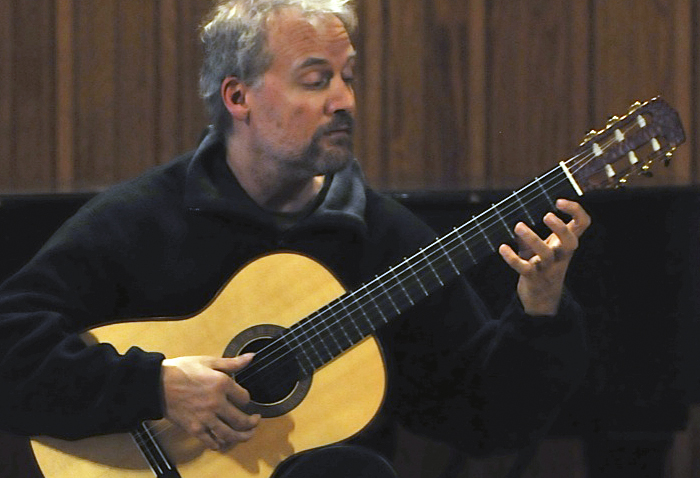 19 May

James White Guitars Featured at the 2014 Northwest Handmade Musical Instrument Exhibit in Portland
James White guitars were featured at the 39th annual Northwest Handmade Musical Instrument Exhibit in Portland, OR, which celebrates the wealth of instrument making in the Pacific Northwest and is an annual statement of the art in our region.
James was one of more than 80 makers of classical, flamenco, steel string, archtop, resonator, and electric guitars, ukulele, dulcimers, banjos, mandolins, violins, cellos, bows, basses (acoustic and electric), flutes, harps, lutes, and replicas of Medieval instruments who exhibited at the show.
The event was hosted at Marylhurst University, a small liberal arts college in Lake Oswego that continues to be the perfect venue with an attendance of more than 5,000 enthusiasts. Noted classical guitarist David Franzen performed a short set on Sunday on one of Jim's classical guitars in the beautiful chapel on the Marylhurst University campus.
---
http://sazutech.com/product/breast-ultrasound-phantom
Visit James' Facebook page and DROP JIM A NOTE For information on collaborating on a custom classical or steel string guitar built to your specifications.
http://www.system-srl.com/447-dtit66220-single-rooms-for-rent-in-milano.html