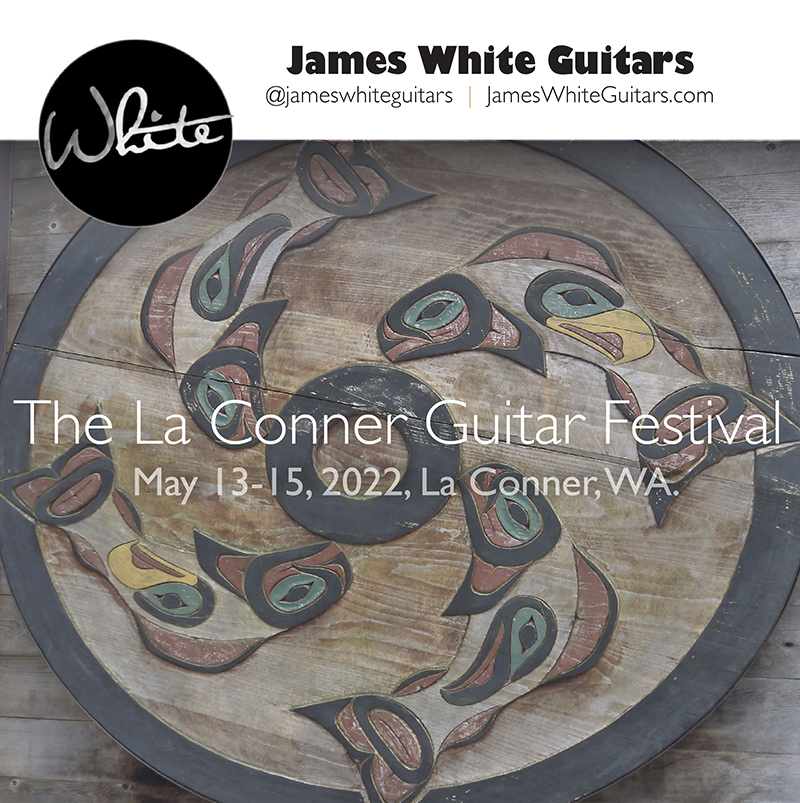 02 May

The 2022 La Conner Guitar Festival

I just love La Conner! The Annual La Conner Guitar Festival is such a great show, I never miss it.  Luthiers from across the country and further afield congregate to see each other and show off the fruits of their labor to each other, lovers of craftsmanship, and of course fine guitarists looking for just the right instrument.  Grammy winning Mark Hanson and jazz finger stylist Peter Janson will each be showcasing my guitars in mini-concerts and cabaret concerts at the show and around town during the 3 day show.
I'd love to meet you, stop by and say hello, I'll be at booth 21.