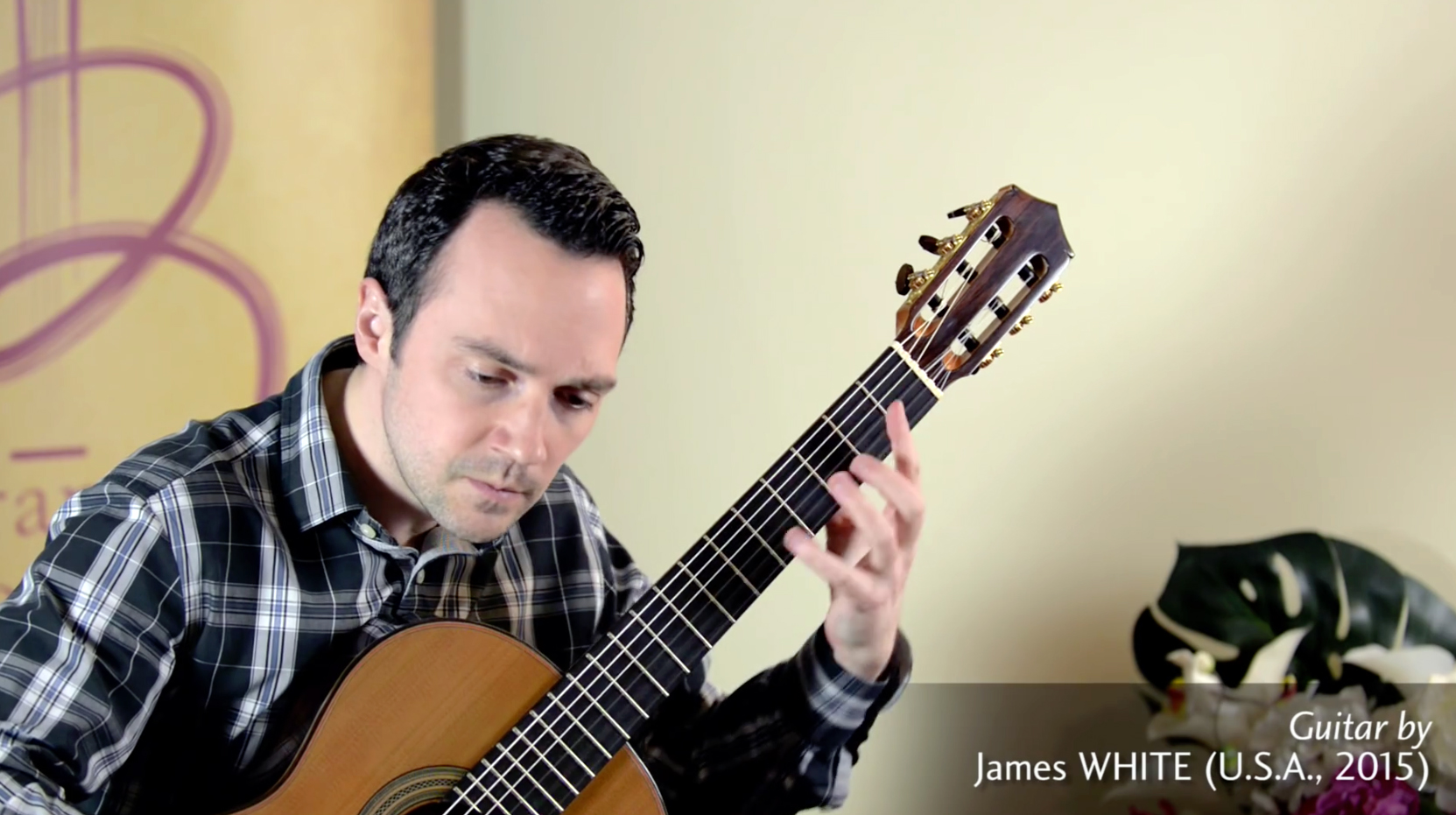 09 Mar

J. S. Bach on White
Drew Henderson performs J.S. Bach "Suite for Lute in E Minor" live at the Grand Salon de Guitare, May 7,2016 using guitars from 4 different luthiers: Douglass Scott (Canada), Mathew Rubindall (U.S.A.), James White (U.S.A.), and Otto Vowinkel (Amsterdam).
James White's "Rosebudd" is the third classical guitar featured at 1:25 in the video.  But be sure to check out the whole video to see how well James' guitars stack up to the work to these other impressive luthiers.
DROP JIM A NOTE HERE for more information on purchasing "Gypsy Girl" or another custom classical or steel string guitar built to your specs.